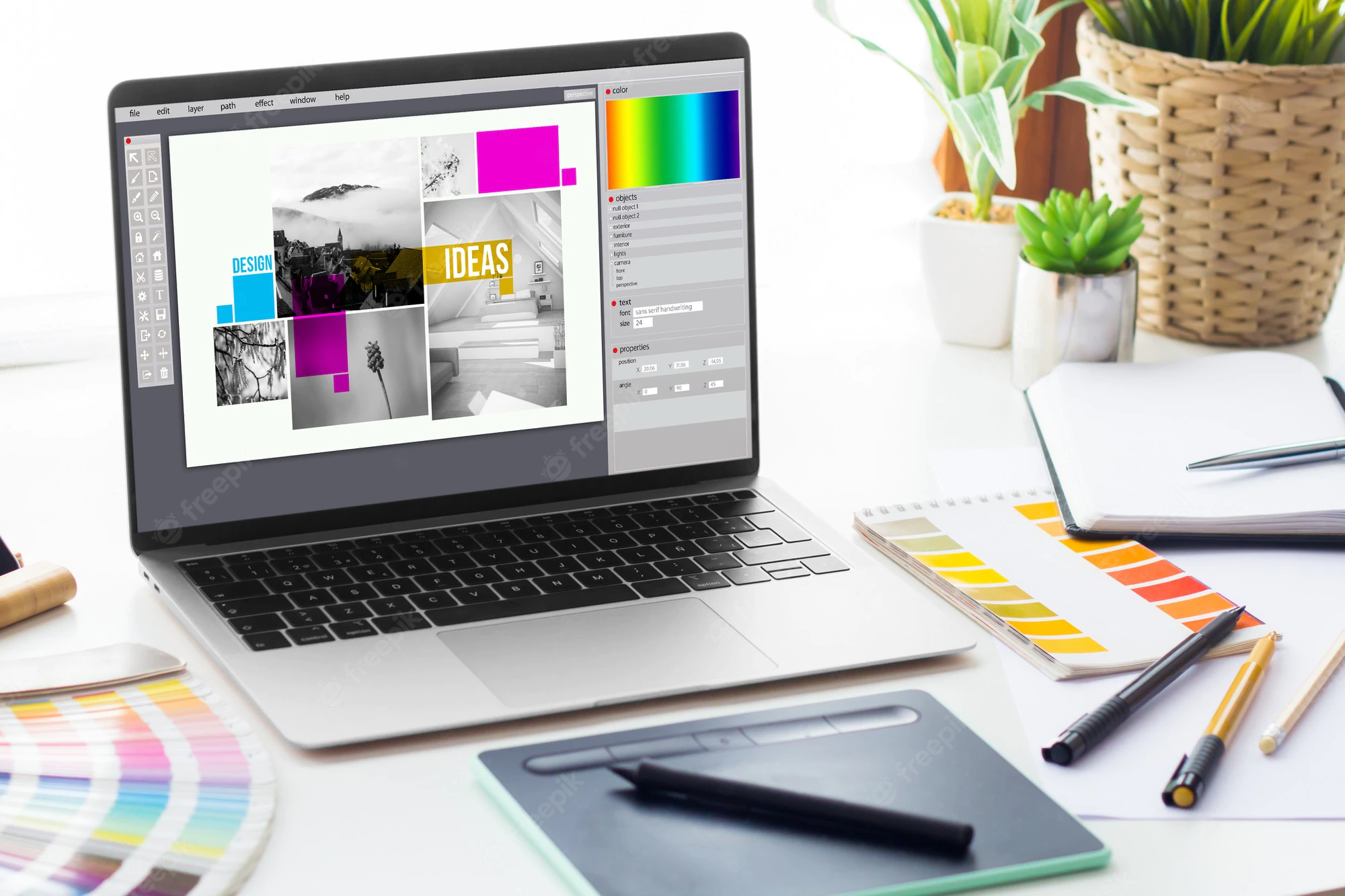 35+ Best Free Figma Resources (Templates, Plugins & UI Kits)
Figma is now one of the main tools for designing and prototyping apps. It is available on mobile devices and computers, both through the app and in the cloud, and can do cross-platform access through a generous free plan.
If you're just getting started with Figma, or are interested in finding new ways to improve your design workflow with the app, this guide to a variety of free Figma templates and resources will be beneficial.
We handpicked some of the most useful Figma templates, plugins, and UI kits for this selection. You can use them to develop more impressive designs using the app. The best part is you can download them for free.
We also supplemented the free Figma templates we used with a few premium ones, mainly because the free files typically can't be found elsewhere and have already been used by thousands of other designers. Having said all that, let's begin to plunge right in.
How to use
Select one image or a batch, or simply everything you have on the canvas.
Run the Background Remover from the Plugins menu.
Get images without backgrounds, but with the original image size and quality.
Icons8 plugin

How to use
Use tabs to switch between icons, photos, and illustrations.
To add an image to your project, drag it to where you want it.
Use the search field, styles, categories, and filters to find the image you need.
If you have an Icons8 account, click Menu (☰) → Sign in/Sign up.
Meyer Architects – Architecture Figma Templates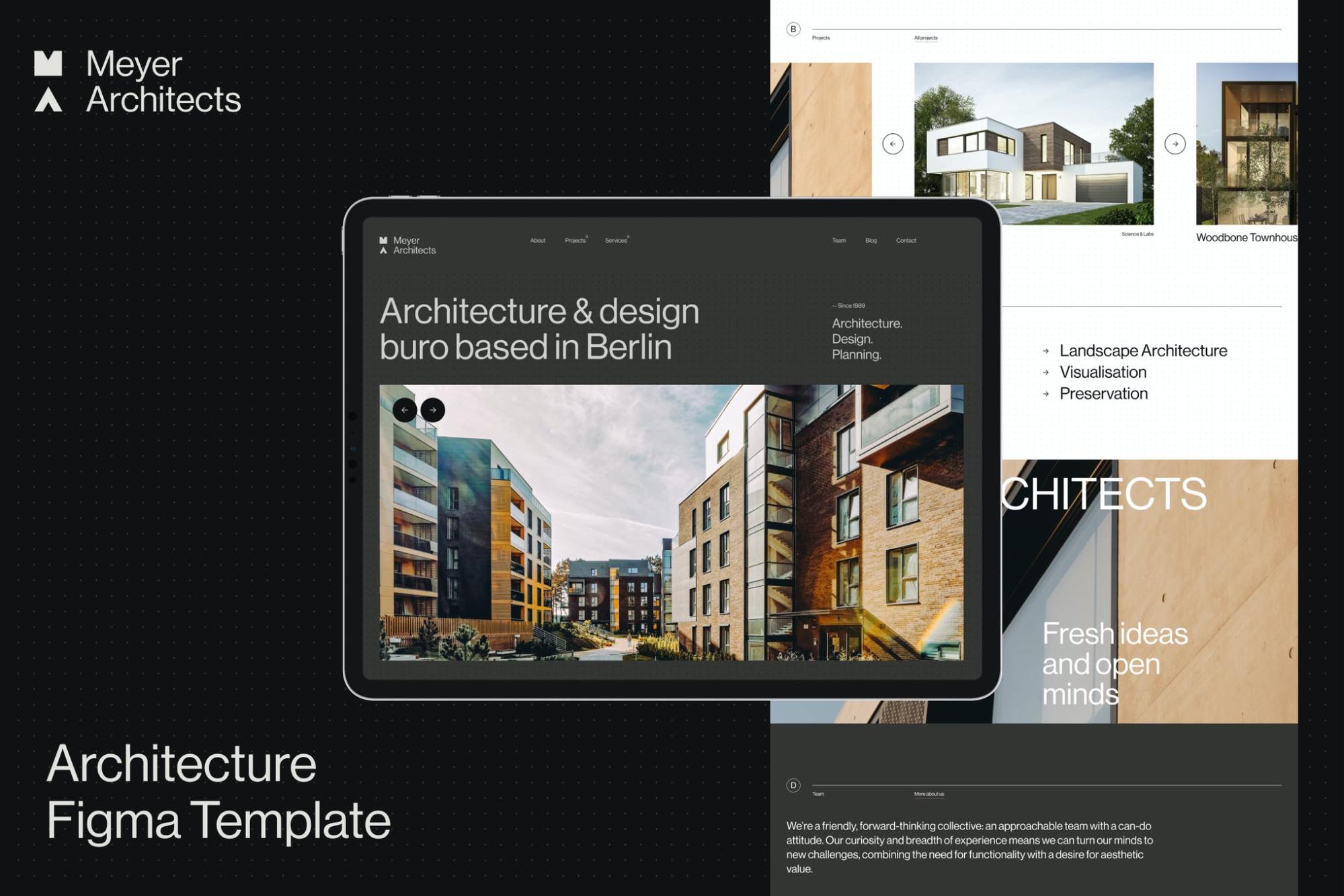 The contemporary Meyer Architects templating firm template is specifically developed for site designers, developers, interior designers, architects, and similar types of corporations. It boasts two color schemes that are either completely dark or completely light and comes with various customizable options and functionalities to fit your specific needs.
Animal Illustration Figma Templates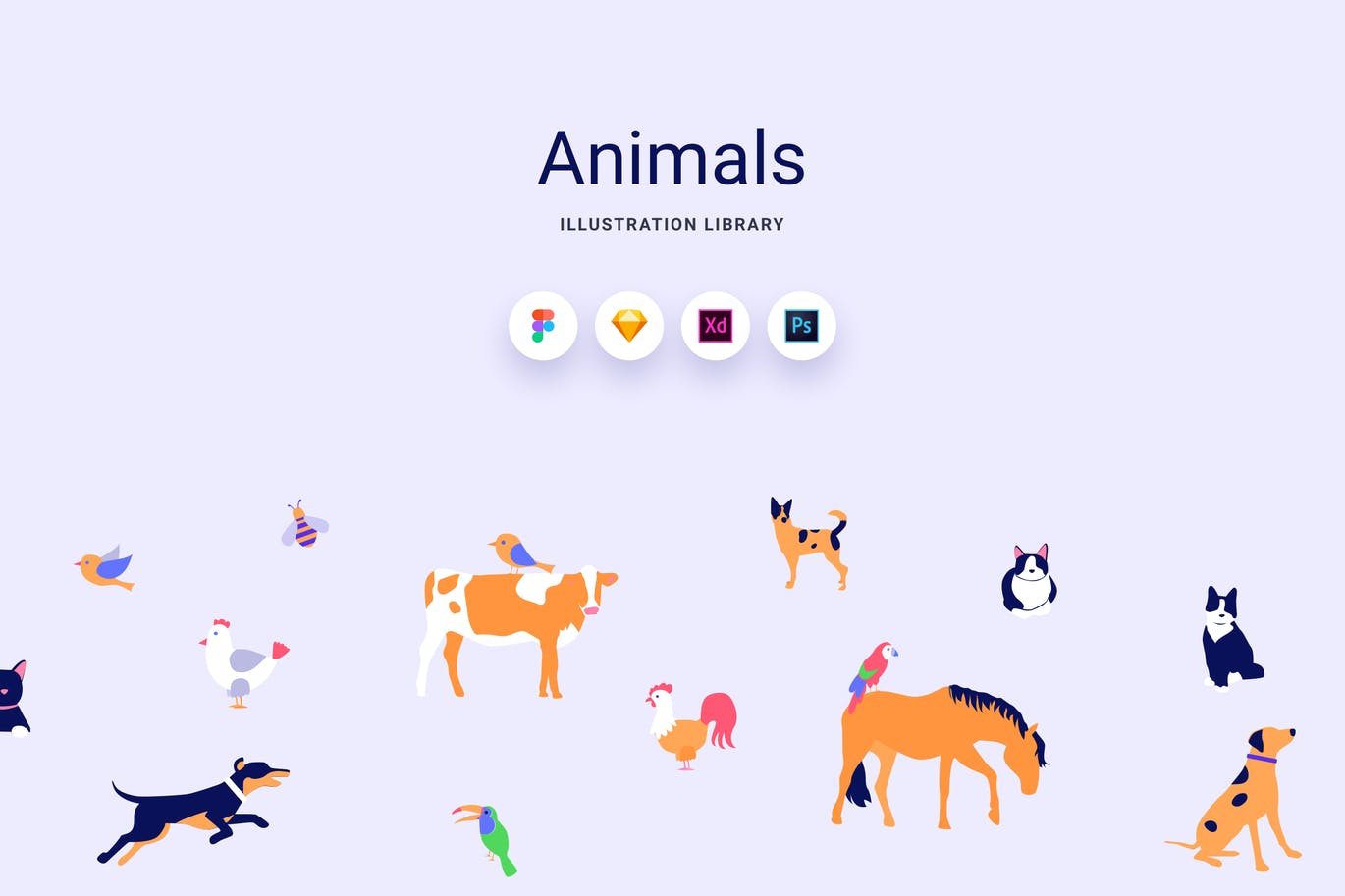 Animals can be difficult to render, even on a computer design program such as Figma, so use these fun and distinctive animal vector illustrations. It includes several hundred distinct and fascinating animals, all low-maintenance vector designs that are customizable and modifiable.
Spa Service Figma Template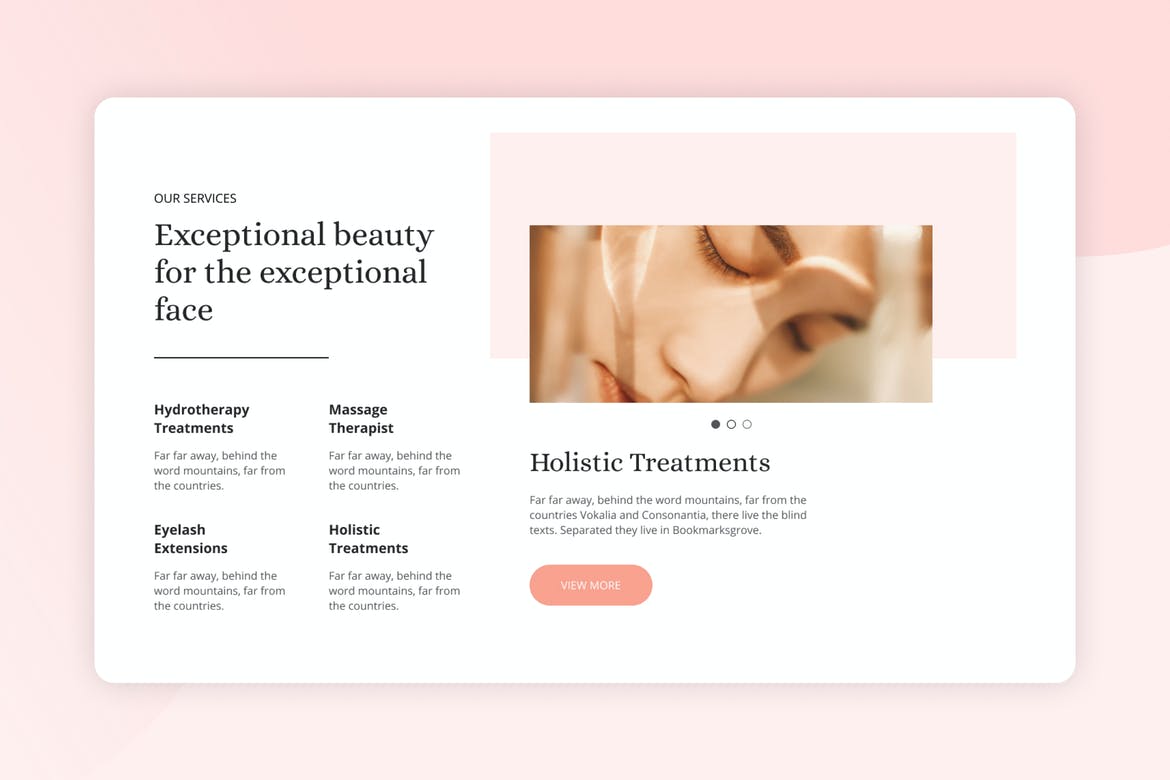 Our next featured Figma widget is a lovely design template that is great for creating a modern and dynamic health and beauty platform or booking service. Using a well-planned layout and an assortment of customizable features, this widget gives users full freedom over how they want their website to appear.
Omega – Landing Page UI Kit for Figma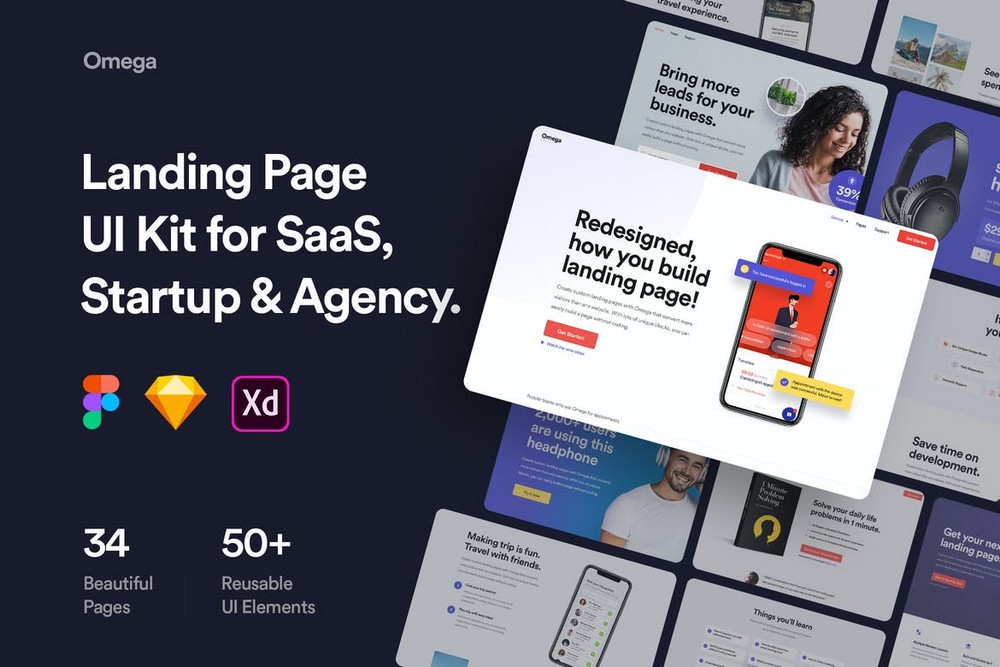 Omega is a landing page template pack you can import in Figma to create a variety of wonderful landing page templates that are suitable for a number of different commercial and industrial purposes. The free kit contains twenty flat and slide layouts in 7 primary concepts, offering everything you need to get your landing page up and running. Recruiting tools, e-learning software, and event attendance applications all work well on the template pack.
Watchly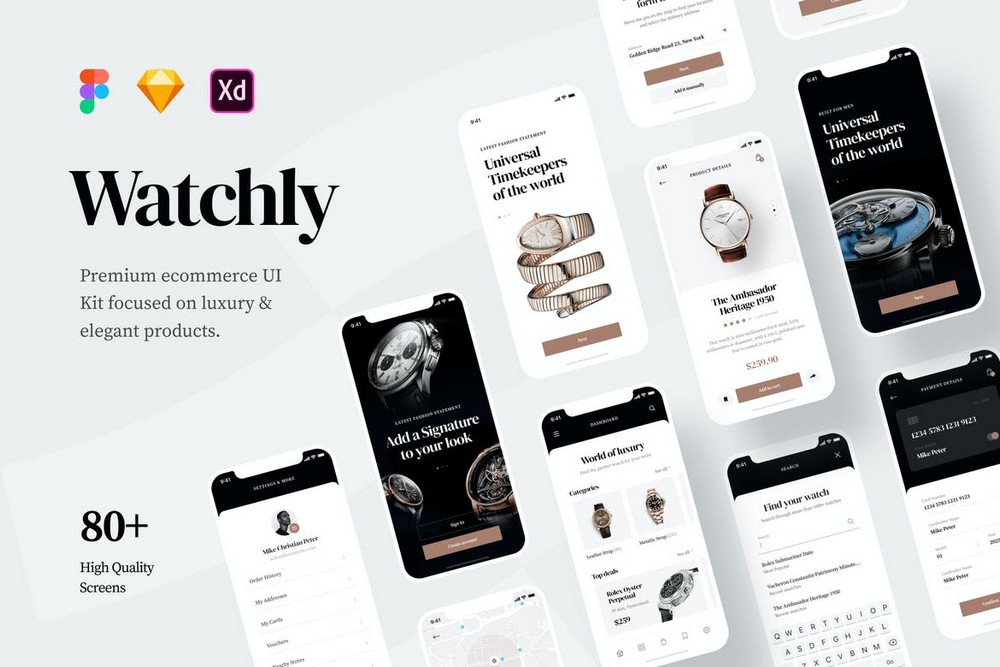 Watchly appears as another premium template kit for young children creating Figma websites. It offers a number of mobile-responsive web page layouts that can be used for various high-end product or service companies. It includes over eighty mobile-friendly internet site layouts that are editable in Sketch and Figma.
Minimalist Wireframe Kit for Figma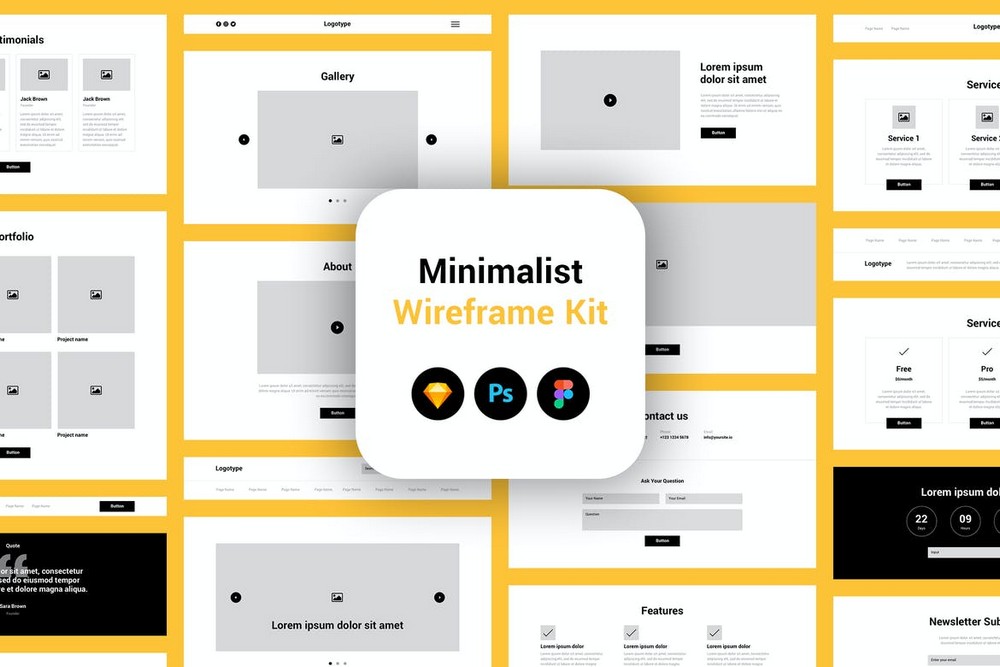 If you are utilizing Figma for wireframing sites and landing pages, this template collection is for you. It contains a kit with a wireframe kit with an appealingly minimalistic style that incorporates more than 30 components you can use to provide full-featured website wireframes. It uses the Bootstrap framework and compatible with PowerPoint and Photoshop as well.
BlueX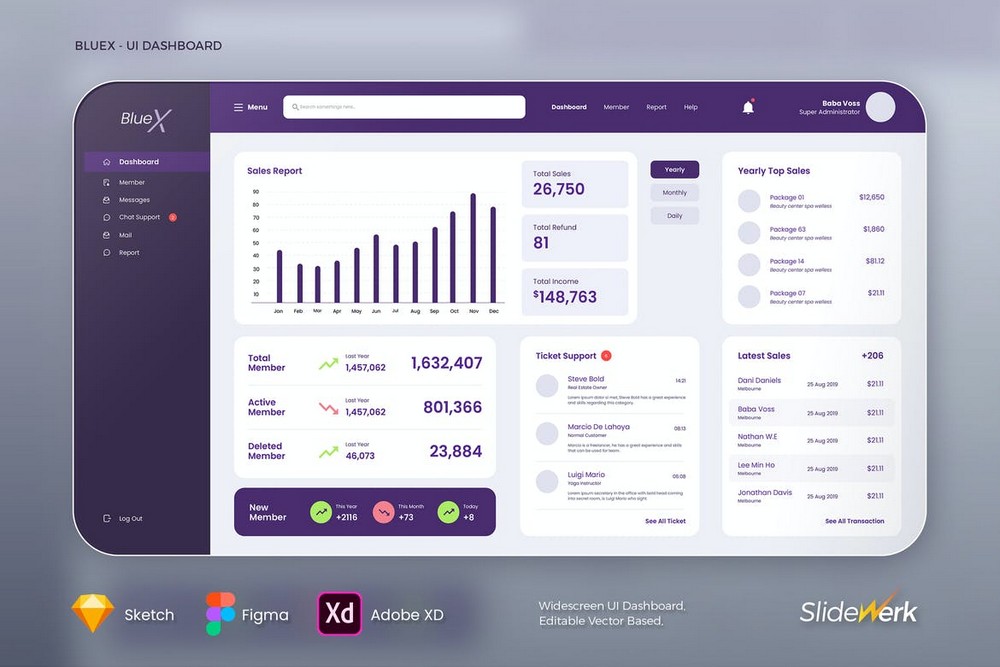 If you need some inspiration to create a prominent home screen interface, hashing out a design on a premium Figma template can give you a head start. It features a contemporary and refined design and includes all the elements of an easy-to-use dashboard. Everything is customizable too.
Free Device Mockup Figma Templates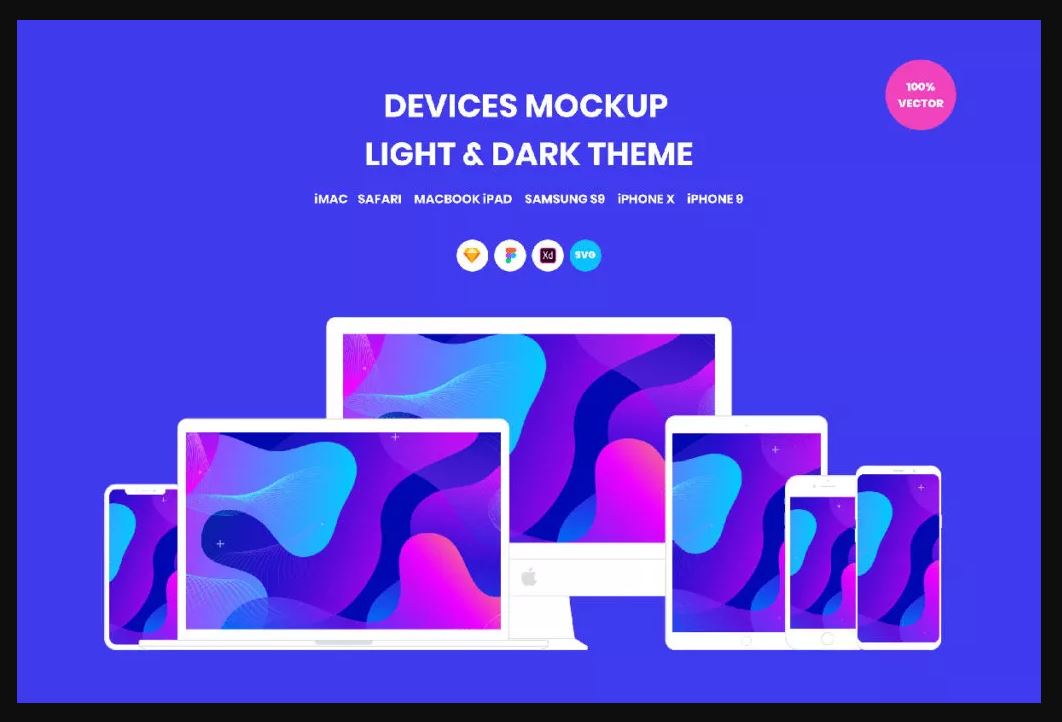 You might need to implement realistic item mockups for your next design job. This selection of Figma templates consists of templates of both electrical and electronic devices; each with light and dark versions. You are able to download these templates as an independent membership download from the Creative Tacos site.
Free Neumorphism UI Figma Plugins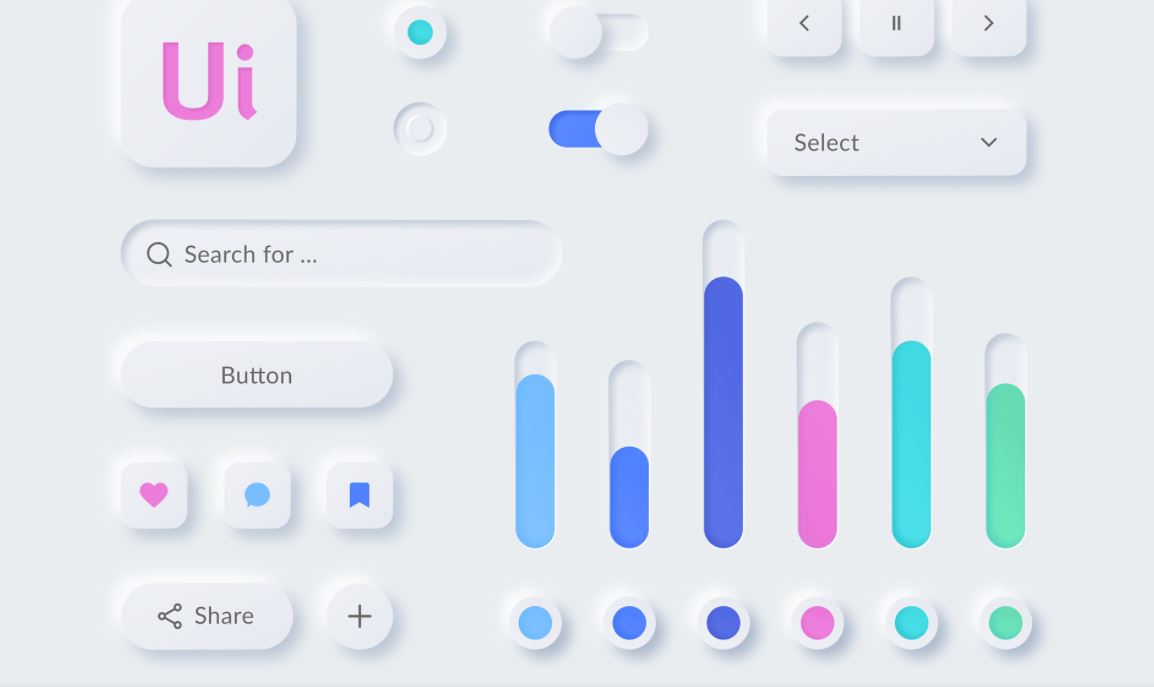 These vector-based buttons are suitable for most applications and can be used to get user feedback. The entire template can be downloaded for free from Behance.
Gradients Figma Plugin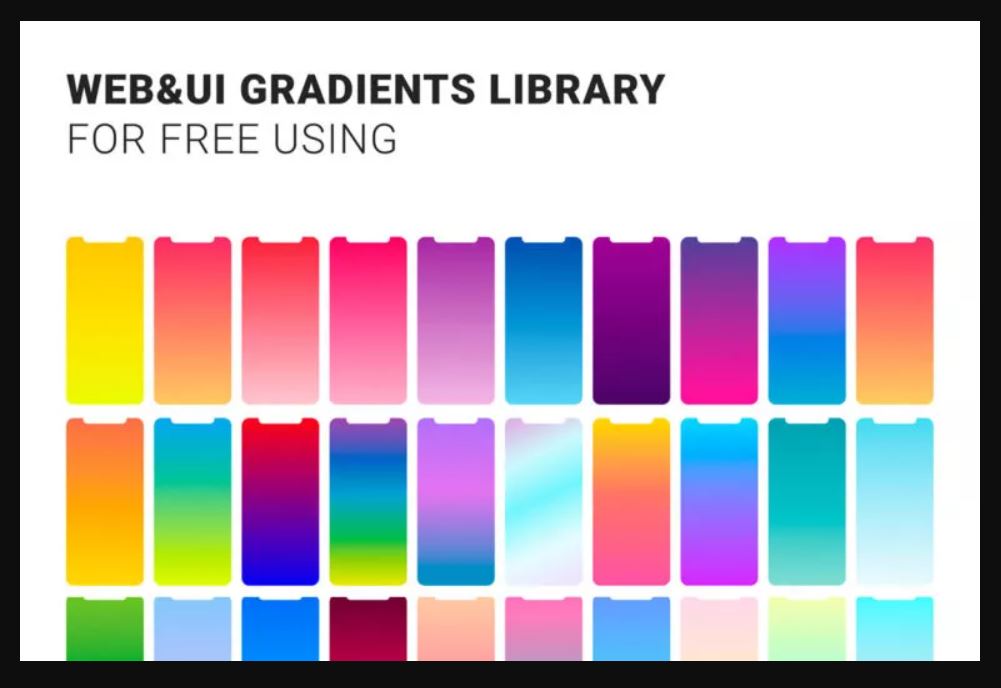 We are here to help you create beautiful, high-quality graphic elements and interfaces for any design project. For your convenience, we have created a selection of 70 gradient colors that are available for download for free at Creative Tacos.
PS5 Controller Figma Mockup Template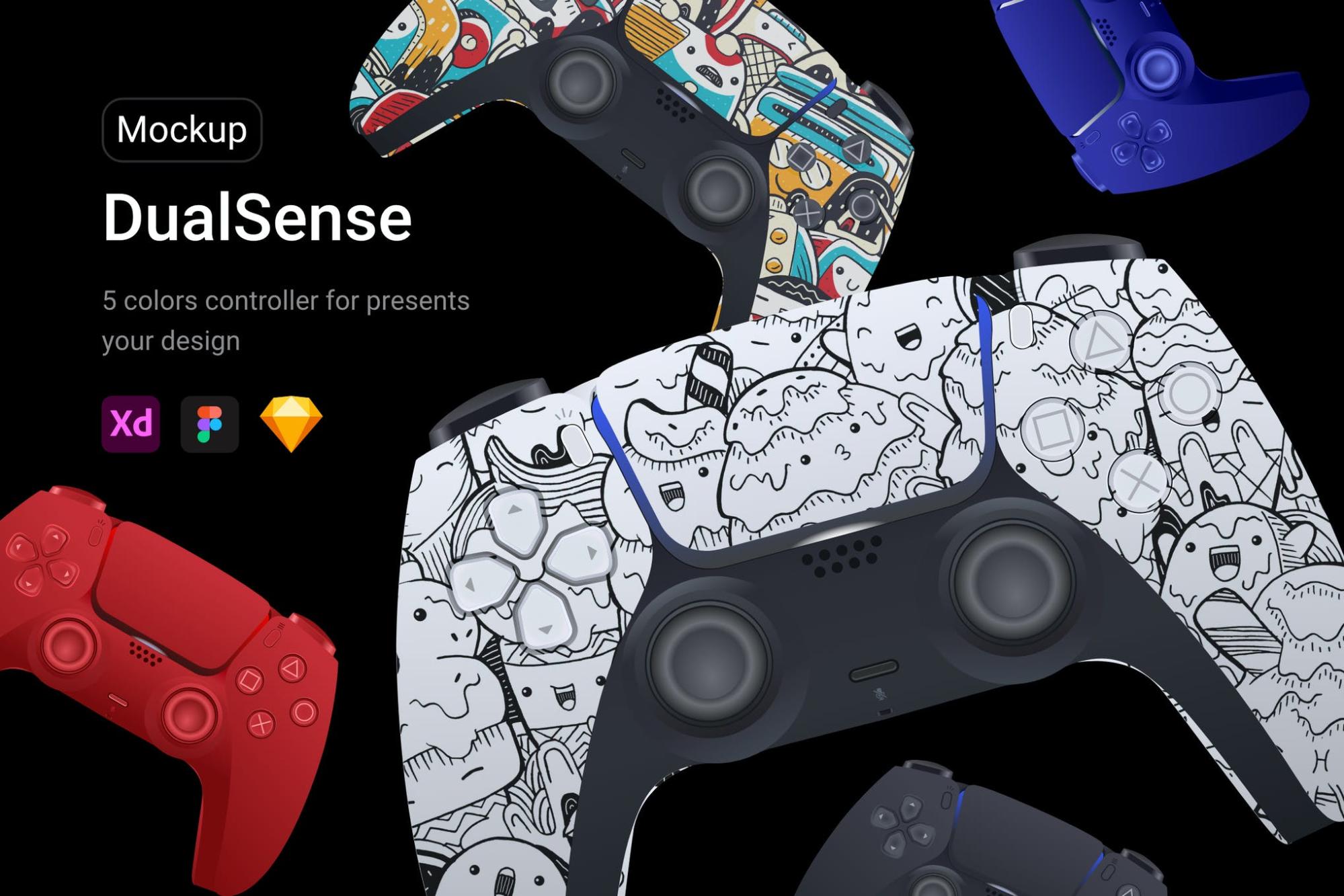 We offer our users a vector design template they can use to showcase the capabilities of their PS5 design to their customers. It will be easy for them to work in an expanded scale, and can zoom in without losing quality. It is customizable and compatible with Figma, Sketch, and Adobe XD.
Free Social Mobile App UI Kit for Figma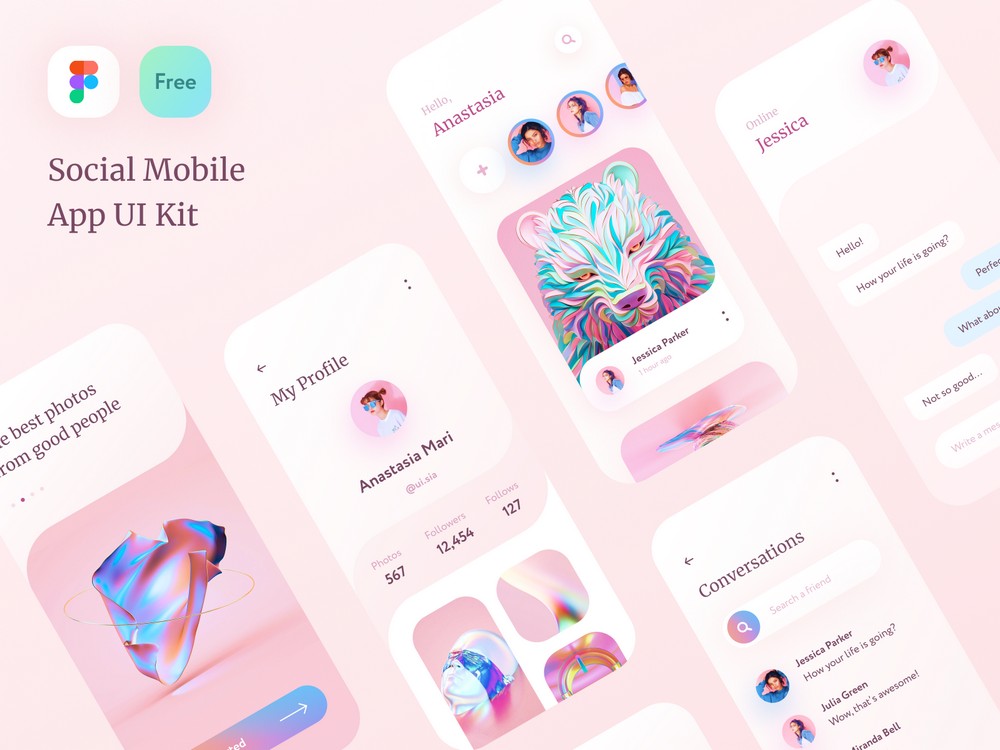 From the look of this Figma template kit, you will see that the free templates are just as good as premium ones. You are right! This free mobile app UI kit is a must-have. It comes with numerous mobile display screens for making mobile social media apps. And you can duplicate it for yourself onto your own Figma account.
Free Figma App User Interface Elements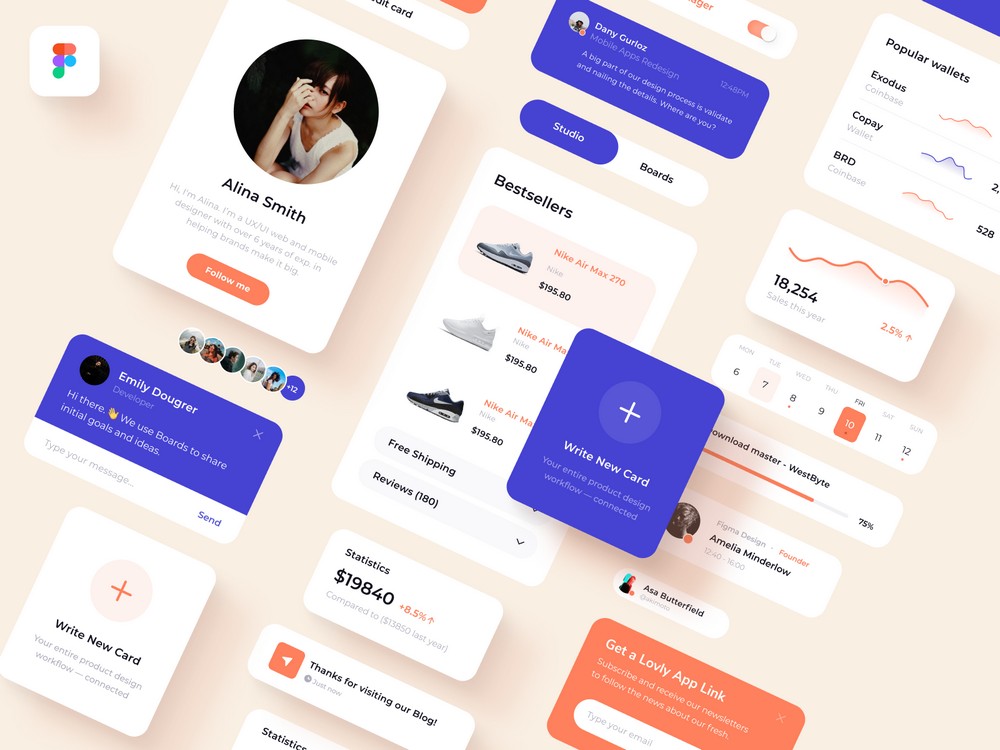 This is a collection of elements and components you can use to design app user interface elements. It includes a variety of content blocks and layouts that are ideal for designing eCommerce app profiles and dashboards. The template package can be downloaded free of charge.
Free Figma Avatar Library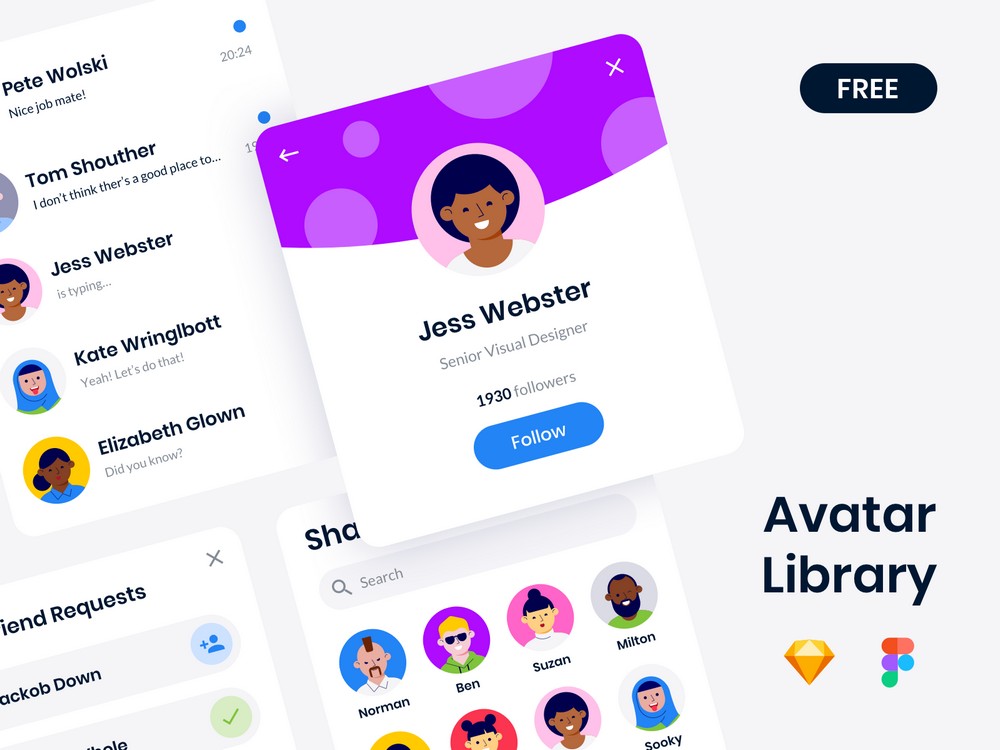 Adding creative avatars to your user profile pages is a great way to make your user interface designs and app designs look more appealing. This collection consists of free avatars you can download and incorporate into your profile pages. They will immediately elevate the visual appeal of your designs.
Material Kit – Free Figma Dashboard UI Kit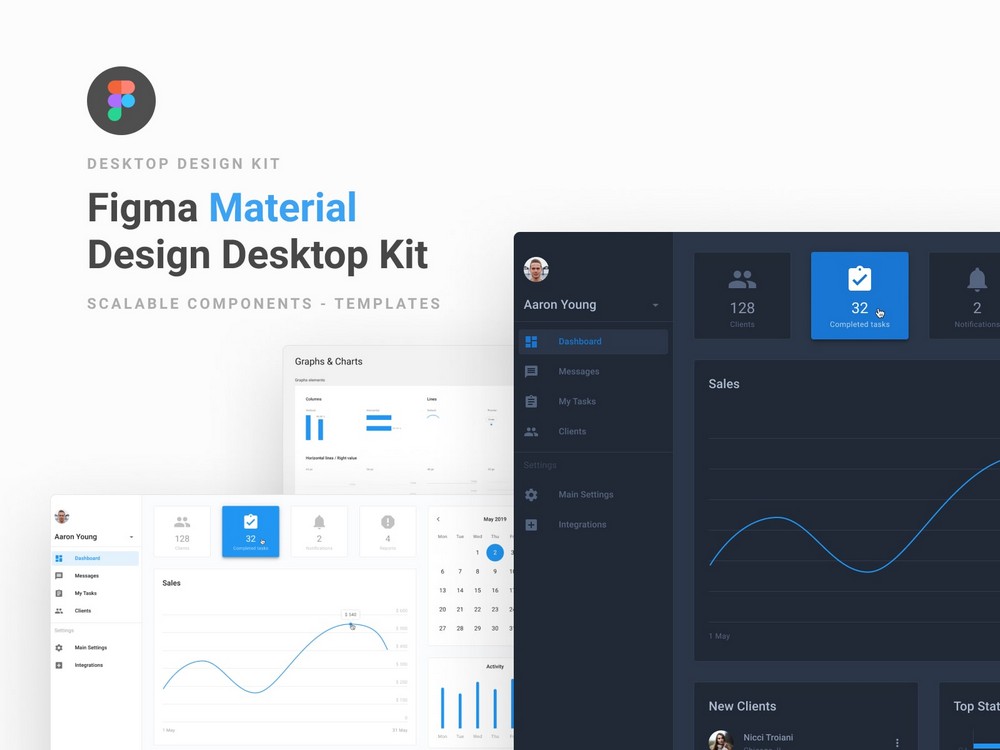 While material design is an effective strategy for designing interfaces, it's nevertheless in style and remains ideal for creating top-notch user dashboards. This desktop app designer's kit includes a digital tablet created using material design. It contains various templates as well as various components to help you create fashionable user interfaces. Everything in the template is scalable.
Free Figma Android Messaging App UI Kit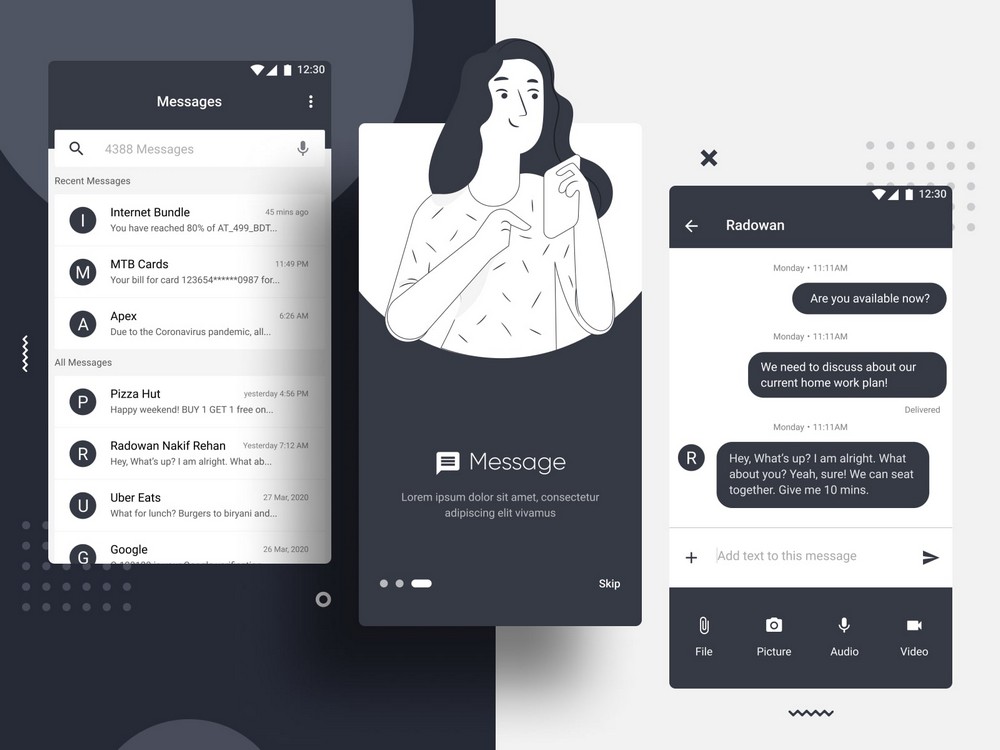 This beautifully designed app interface kit is excellent for retrieving inspiration for your app designs. It comes with a very modern and creative interface design for messaging apps for Android. You can easily duplicate it to your Figma with just a click of a button and start editing the interface.
Free Crypto Wallet Figma Plugins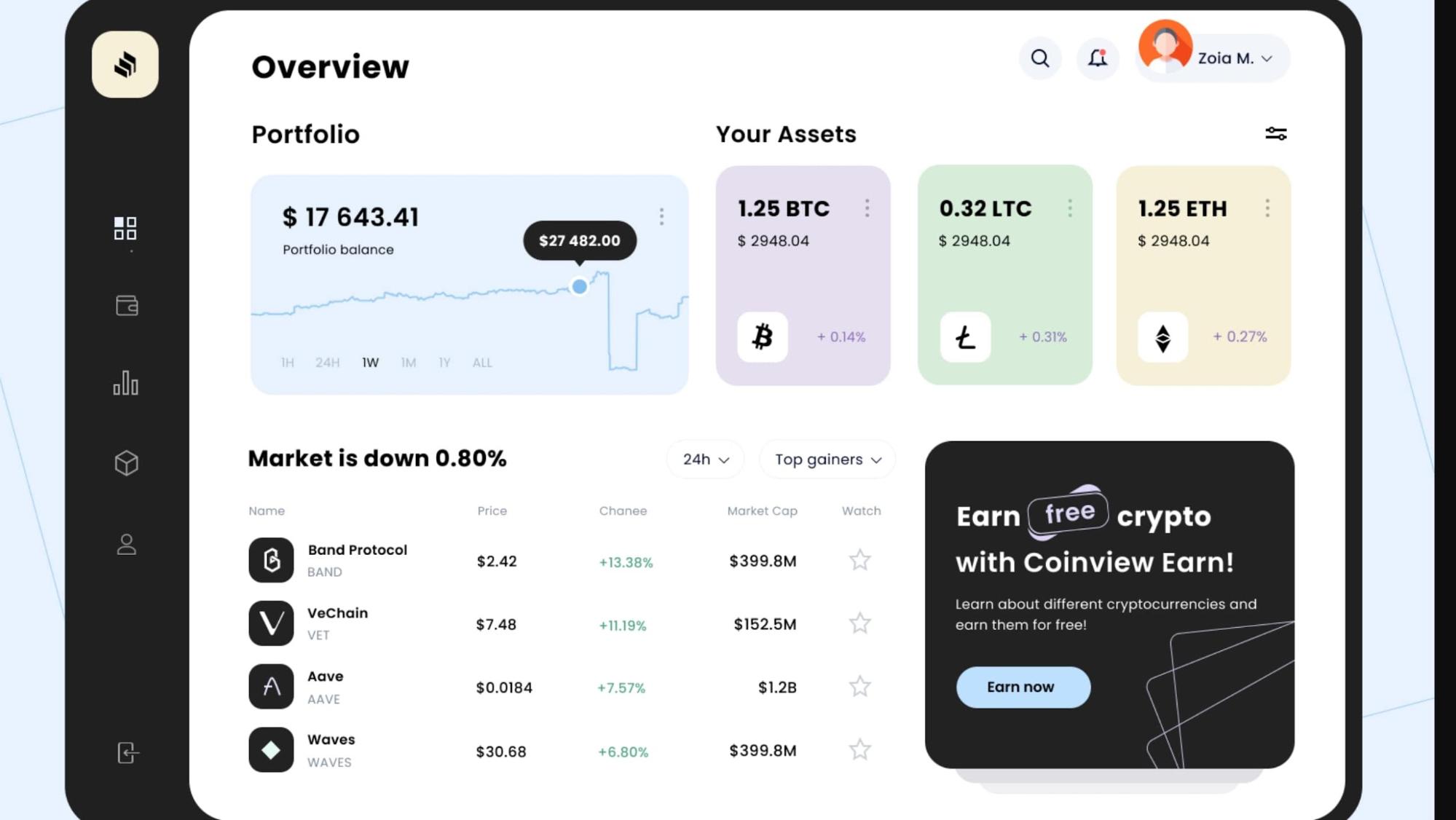 This beautifully designed app interface kit is excellent for retrieving inspiration for your app designs. It comes with a very modern and creative interface design for messaging apps for Android. You can easily duplicate it to your Figma with just a click of a button and start editing the interface.
Free Calendar Event Figma Templates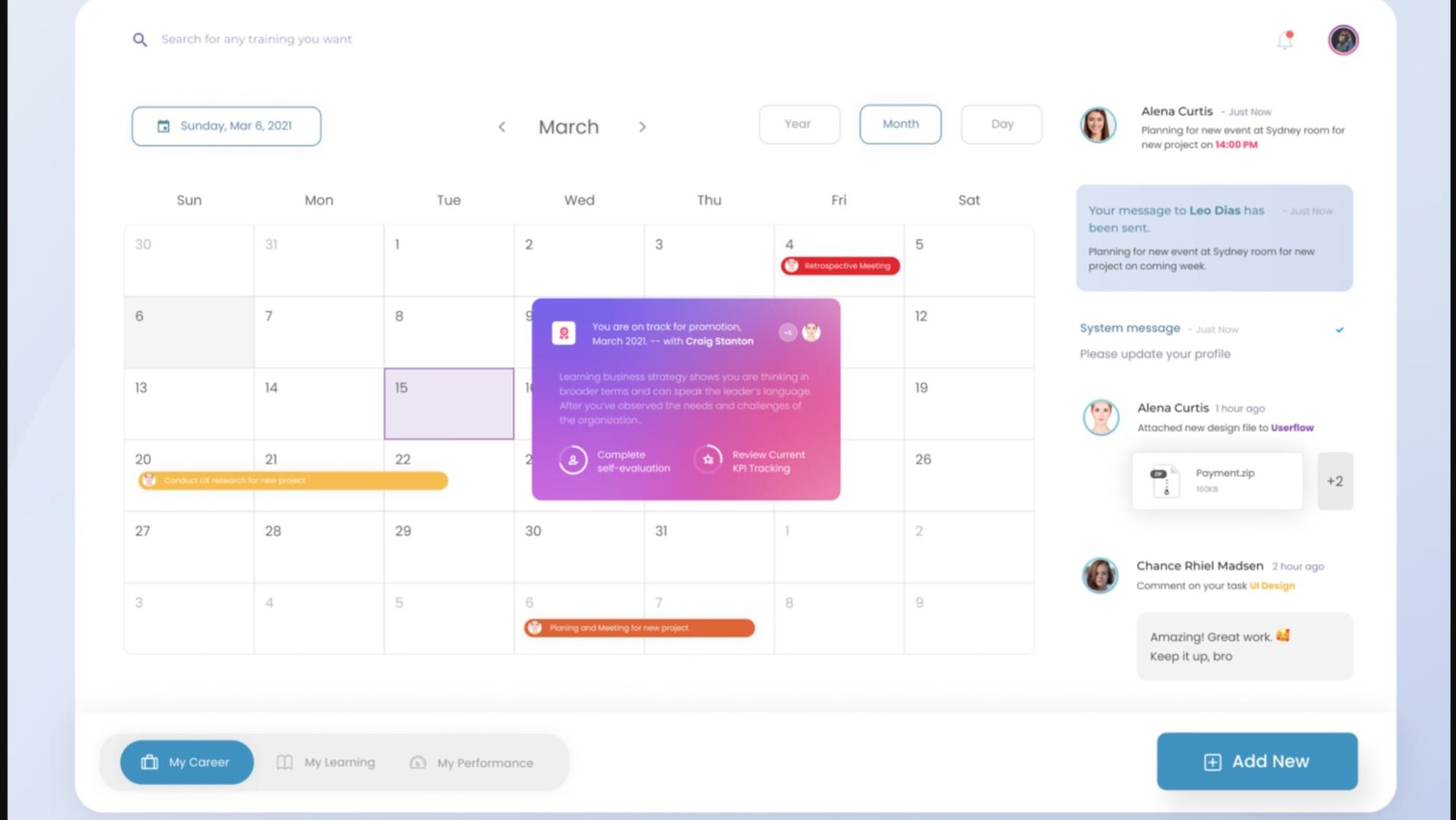 Keep track of all your upcoming events with this functional Figma calendar widget. It is definitely one among the best free Figma plugins that you can install, and doing so can help you stay on top of all of your upcoming tasks.
Wireframe – Free Figma Wireframing Plugin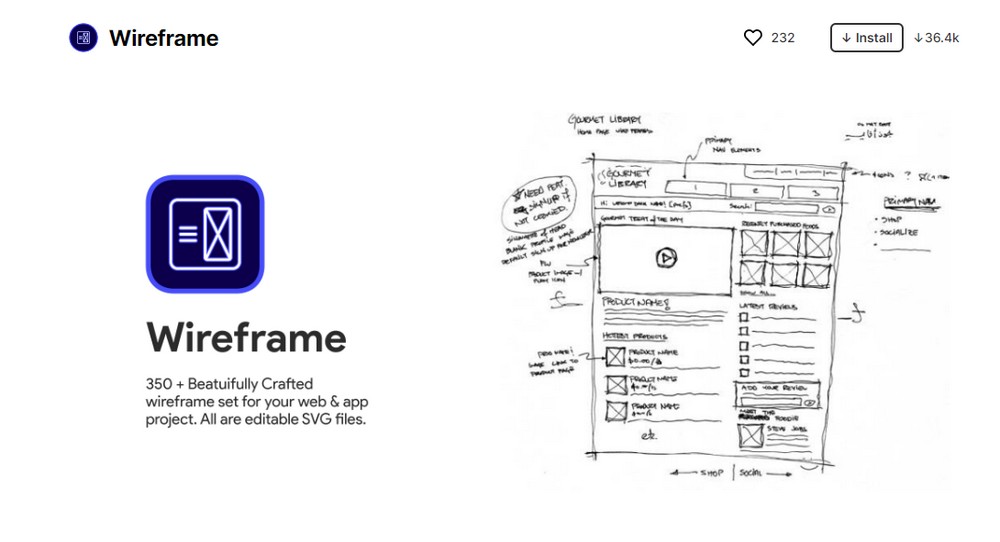 Wireframing is an important part of designing great projects. For this free plugin, you will be able to easily wireframe right on your Figma account without having to download and import templates. The plugin gives you access to 350 wireframing components for a fully customizable SVG file format.
Autoflow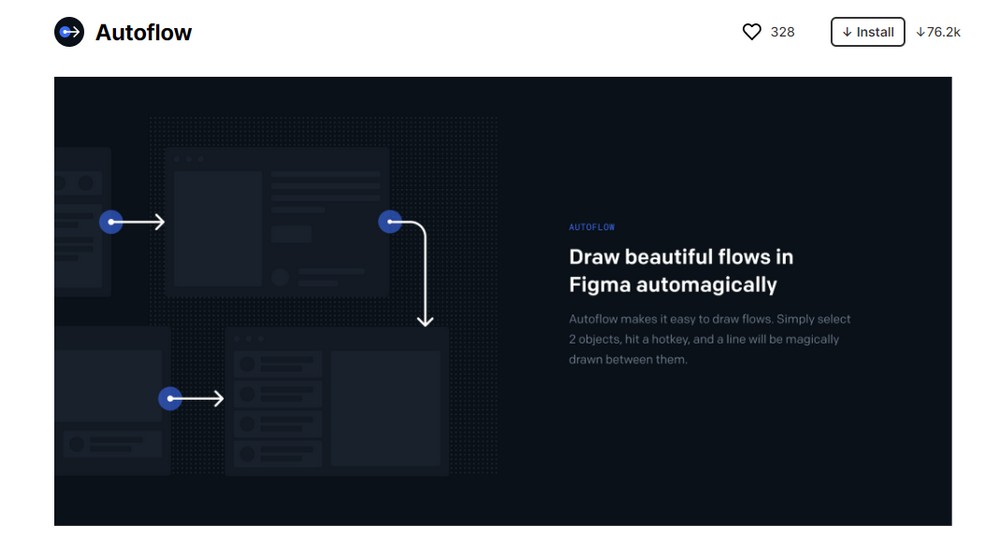 It can be time consuming and tiresome to design complex workflows that connect multiple screens and functions when creating user interface designs with lots of screens and functions. This free Figma plugin enables you to get the job done quickly, automatically generating flows between designs. Installing the plugin is fast and easy, after which you can adjust your flow with the click of a button.
RELAP – Landing Pages Figma Templates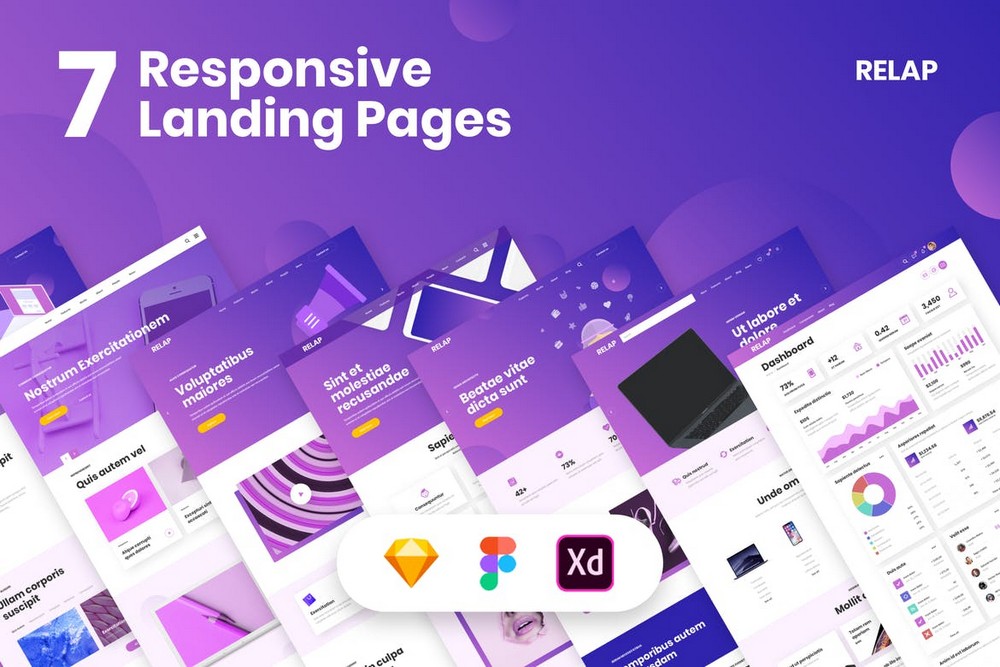 Are you planning to create a landing page for a specific client? Then you may end up saving a substantial amount of time by using one of the premium templates that come in this collection. It comes with 7 different landing page formats that can help everyone build all kinds of sites. The items and elements can also be easily customized via different design software, such as Figma, Sketch, and Adobe XD.
Mobile App Dashboard – Figma UI Kit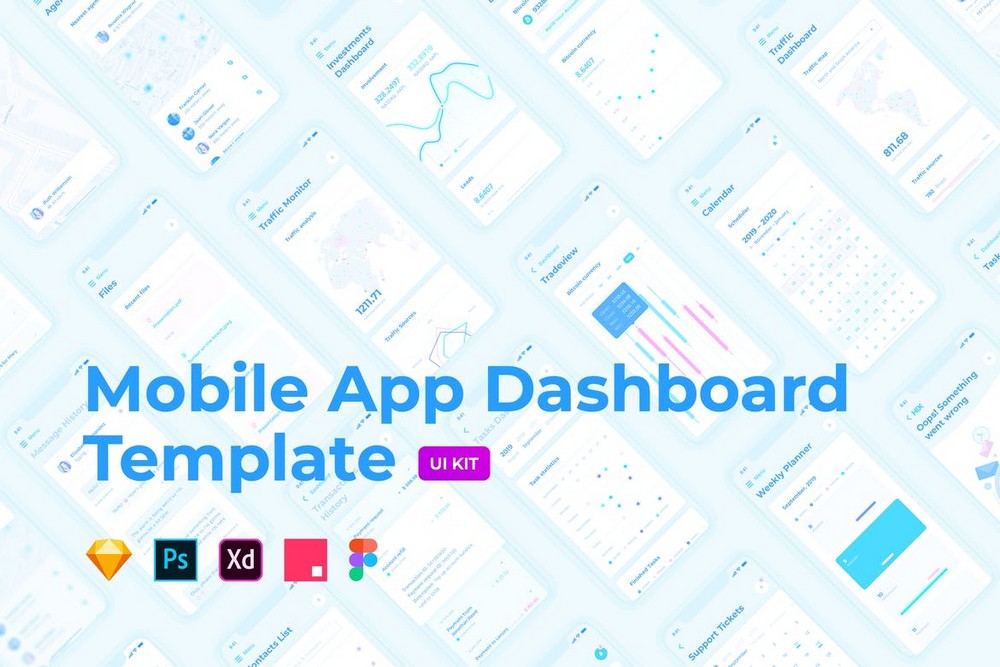 Adventurous app designers will enjoy the 38 pre-made screens in this app dashboard kit, which are available in 50 different widgets and components and can be compiled in three different file formats. The package comes in several file formats, enabling you to edit it offline using not just Figma but also with Sketch and Photoshop.
Payment Transaction Free Figma Mobile UI Kit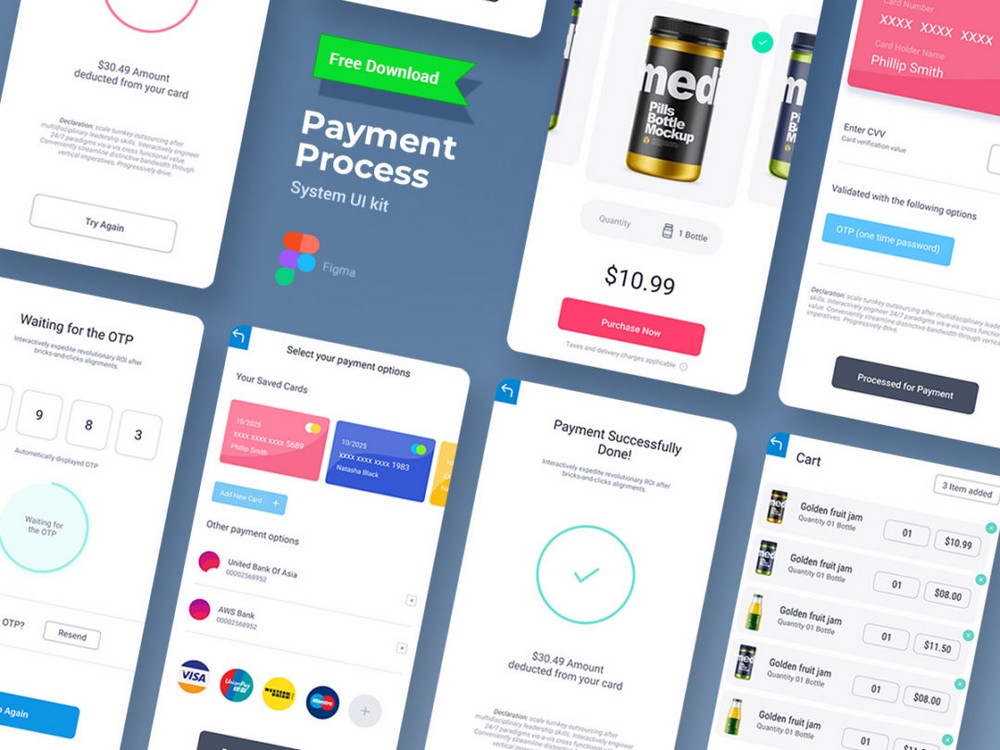 Many eCommerce app designs succeed based on the payment stage or checkout stage. You can use this specific free template kit to educate yourself on designing more effective checkout stages for your app. It includes various screens that include editable layouts.
Free Flowchart Kit for Figma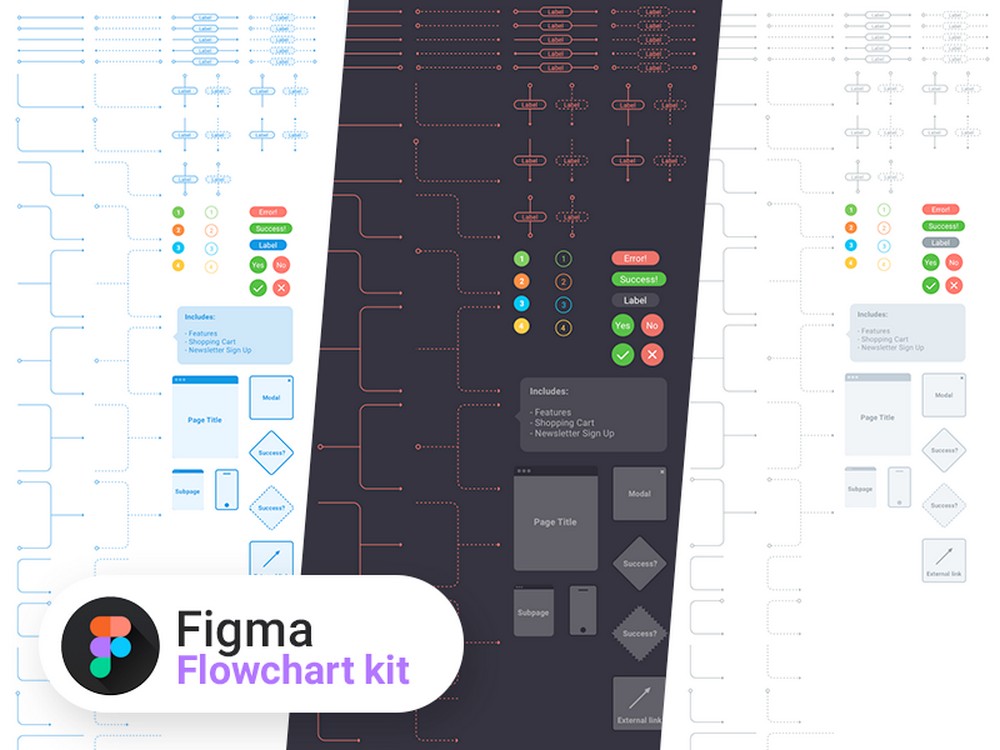 If you want to make your own flowcharts manually, this is an excellent template kit that will allow you to create amazing flowcharts for your design projects. It 's a large selection of various elements. There are also three different color scheme options. It is available for download free of charge.
Free Figma Landing Page Template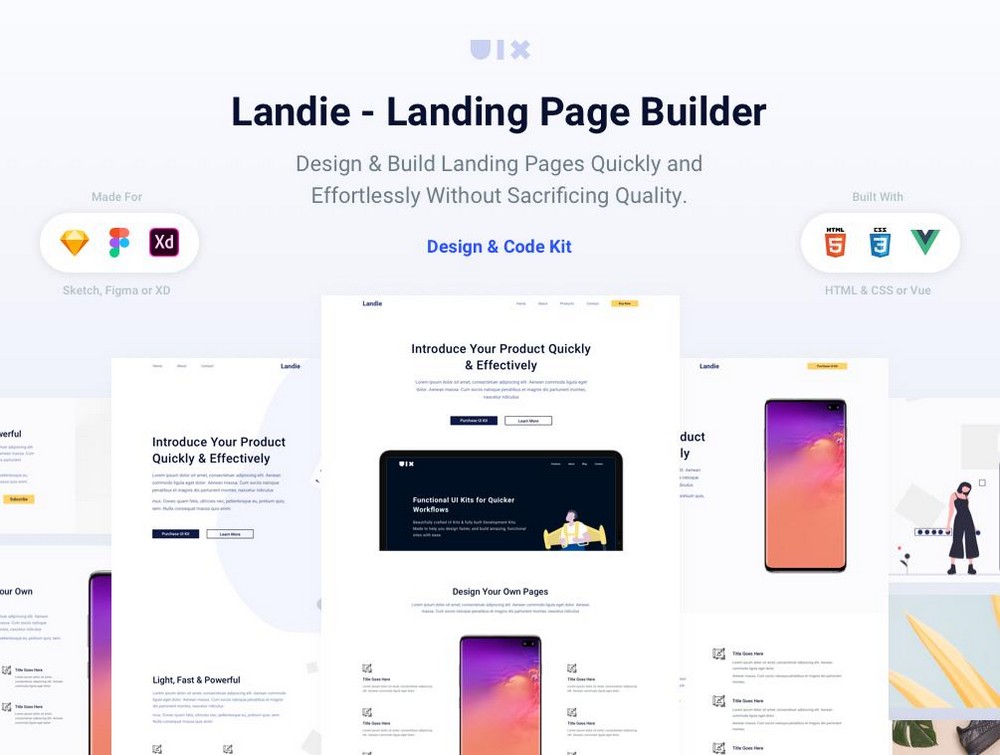 This landing page template comes with a kit that allows you to create diverse website designs for SaaS application software and software landing page designs. With fully adjustable modules and layouts, you can modify the template to your liking and easily create your own landing pages.
Free Music UI Components – Figma Templates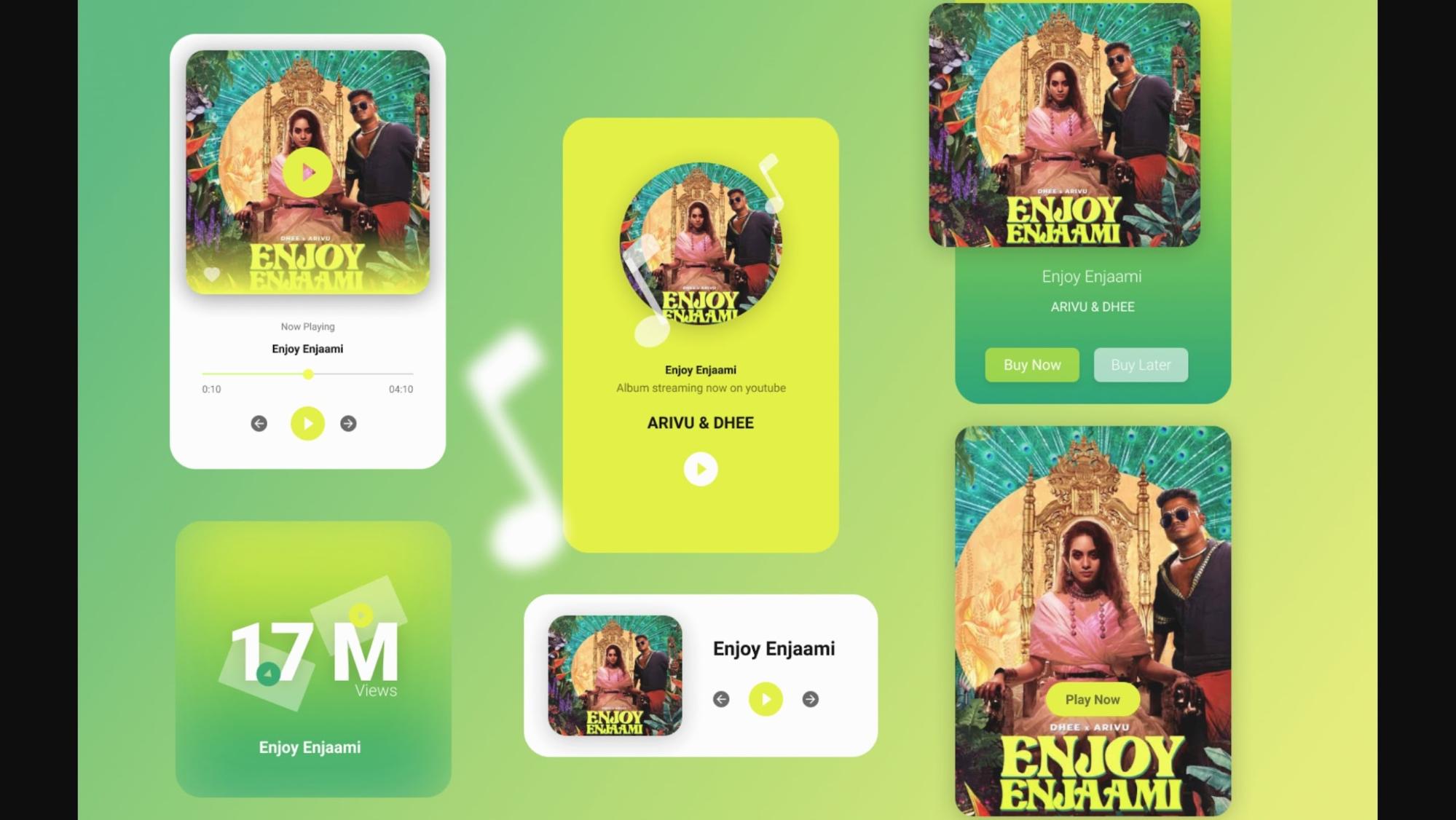 If you want to generate a music application, check out this trendy and user-friendly Figma UI components kit that you can get for free. This package will allow you to modify backgrounds, play/pause music, and perform other functions with ease.
Free Delivery App Figma UI Kit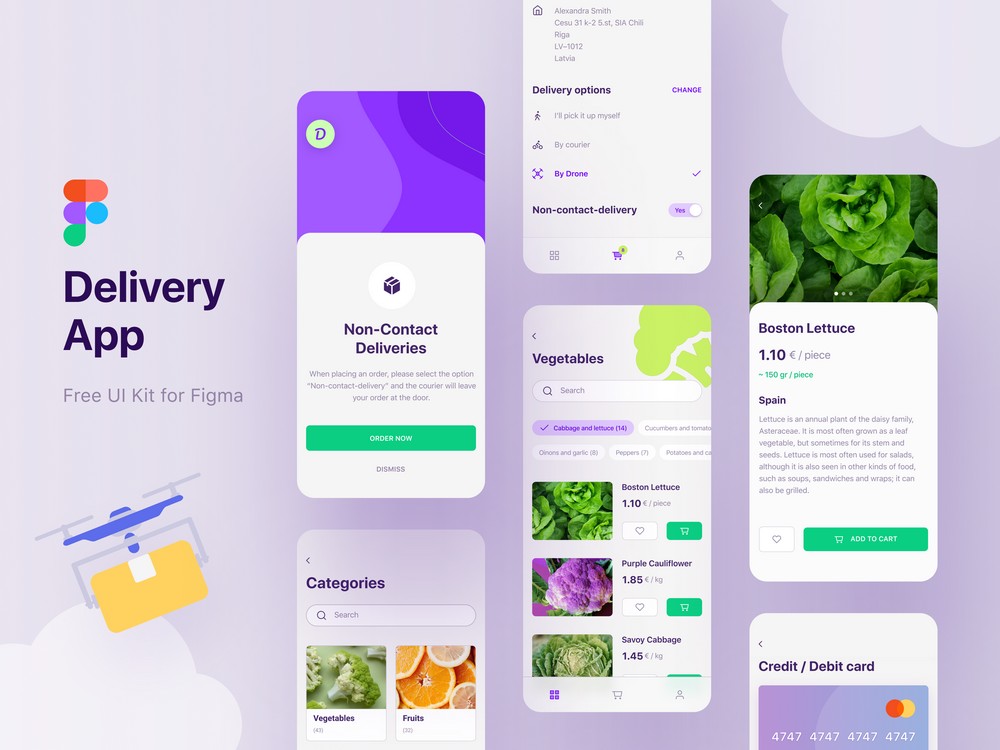 A beautiful user interface application development kit containing mobile screens that can help you design order fulfilment apps for your customers. The enjoyment related to ordering items for delivery is a common component of today's apps. This product will be quite valuable for use in many forms of desktop/mobile application development.
Logo Creator – Free Figma Plugin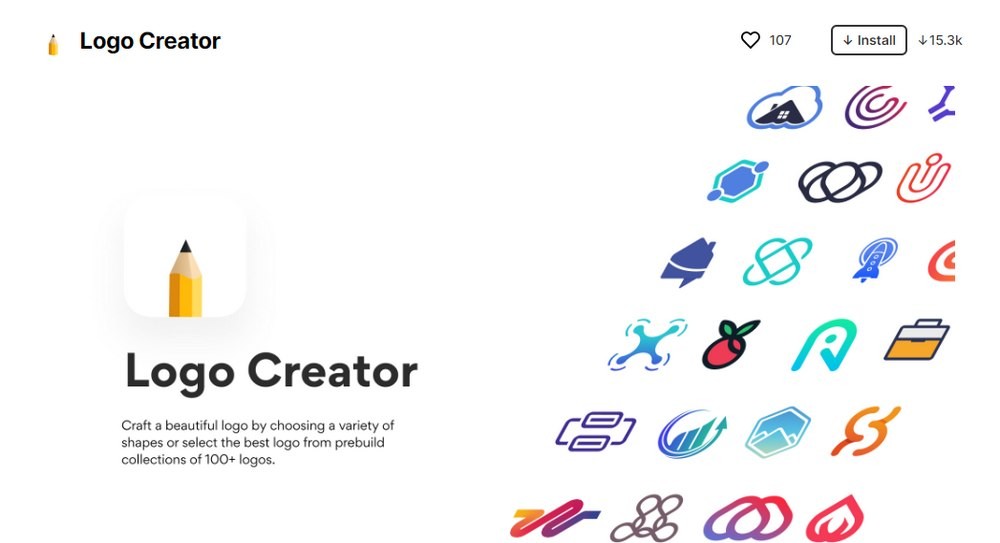 It's most beneficial to have an attractive design for your design prototypes. This is a free Figma plugin which makes it easy to implement simple logos onto the design of your projects. Although generally not ideal for professional-level design purposes, this is an effective option rather than merely using placeholders.
Palette – Free Color Palette Generator for Figma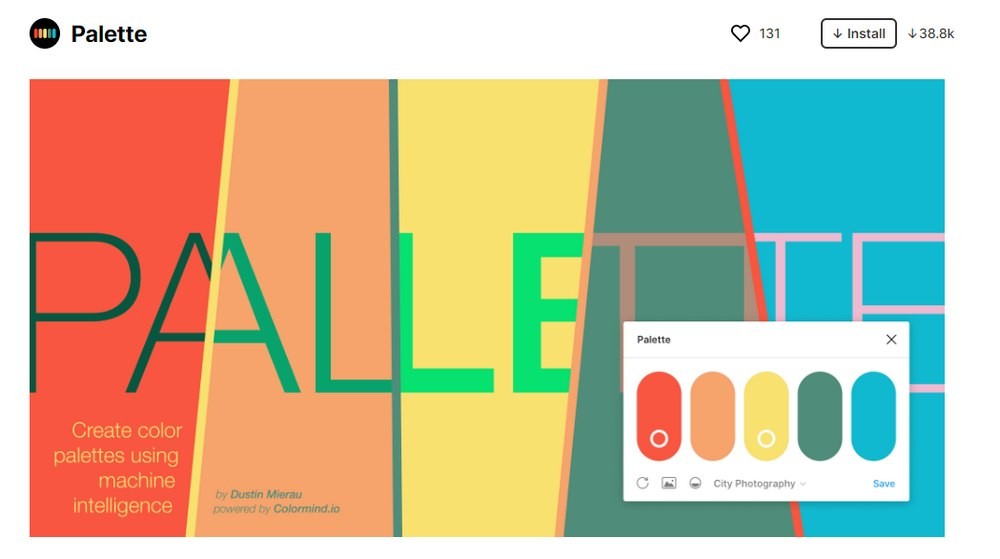 To keep your prototypes neatly depicted, it can be beneficial to have a stylish image template. The completely free Figma plugin comes with utility design logos, making them simple to add to your design projects. Useful for various intents, but will not be the best solution for a profession-level project.
Outfitr – Fashion App Figma UI Kit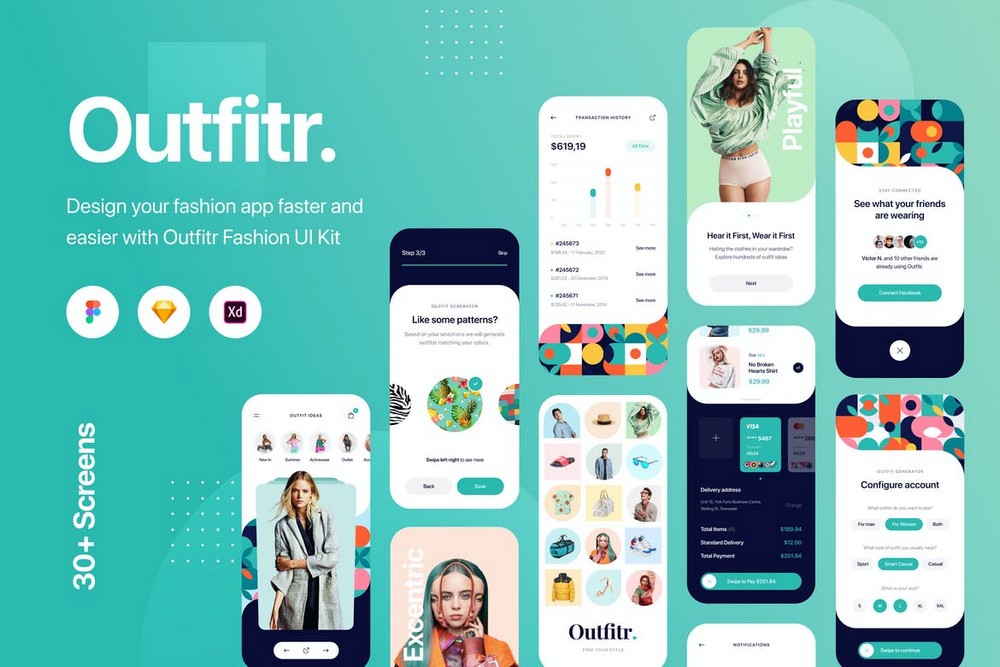 Outfitr is a collection of fresh Figma templates containing a collection of UI designs for decorating mobile-friendly website designs. It includes 30 distinct and customizable mobile website designs. You can use it to design e-commerce sites like social media platforms, photography apps, and image galleries.
Spot – iOS Figma UI Kit Templates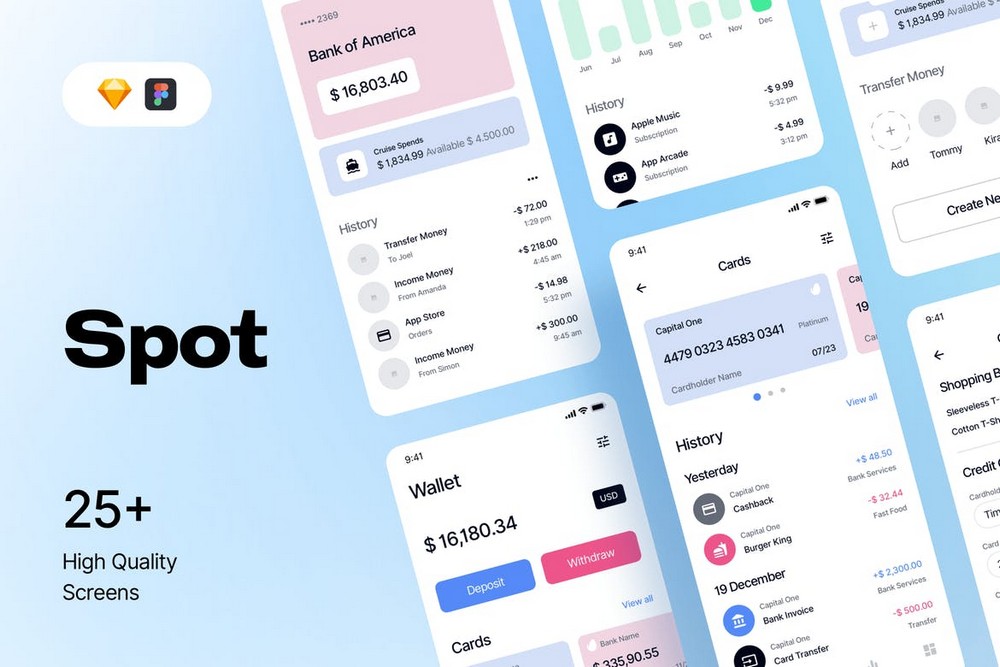 Use this interface kit for iOS apps to add customizable screens to all sorts of apps. It comes with 30 app designs in full, including the templates, which you can use to create the layouts of virtually any app. Everything can be changed, regardless of what is selected, so you can develop imaginative designs for your apps.
Website Hero Header Figma Templates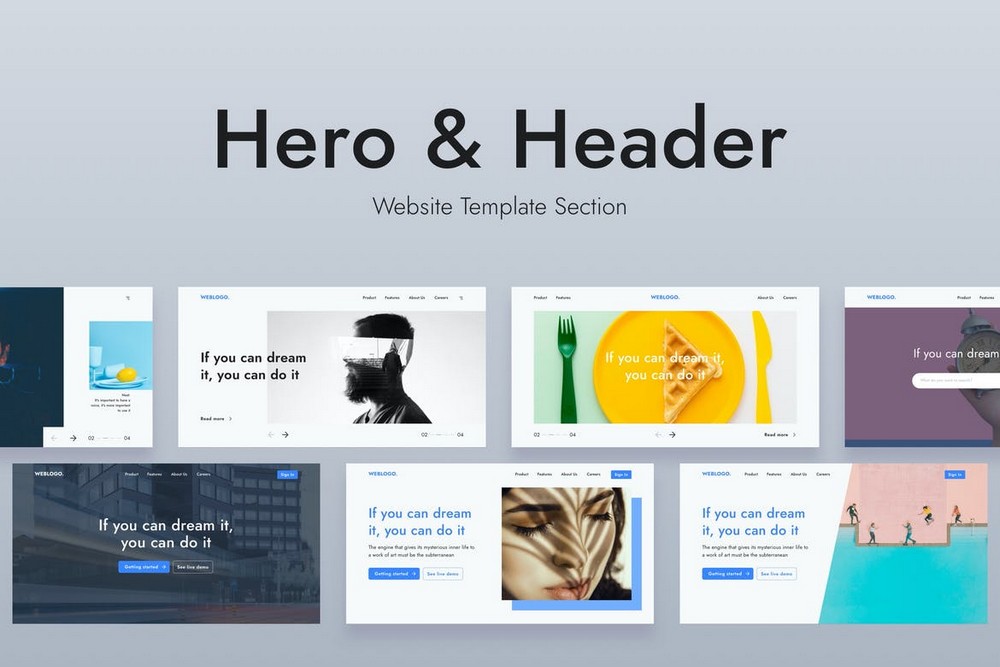 Web sites are notorious for making the task of designing website headers a difficult one. But with this hero and header templates kit, you ll find inspiration to create headers more easily. It comes with 10 different HTML header templates with fully editable layouts. In addition, you can personalize the designs using Figma, Photoshop, and Adobe XD.
Agenx Figma Template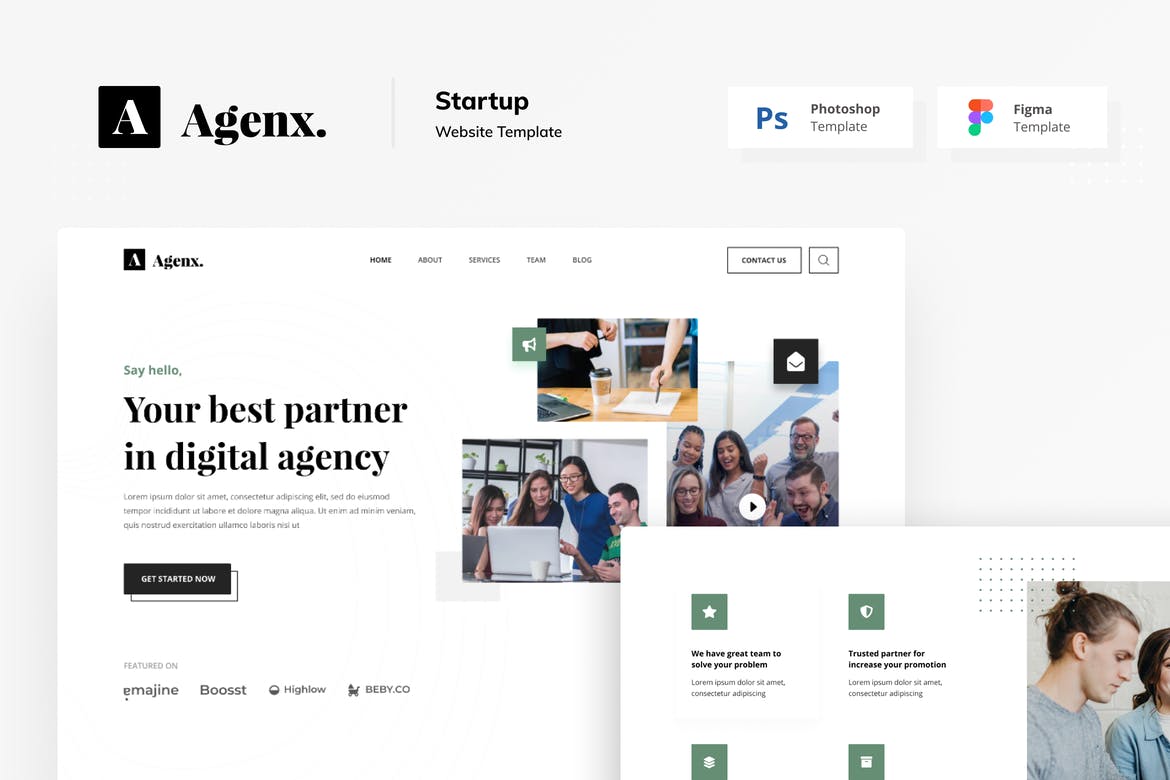 Our next Figma template is Agenx, a wonderful website template perfect for a startup business or youthful company, especially in the fields of technology and communication. It includes six various screen formats that are editable in both Figma and Adobe Photoshop.
Finance User Profile Figma Template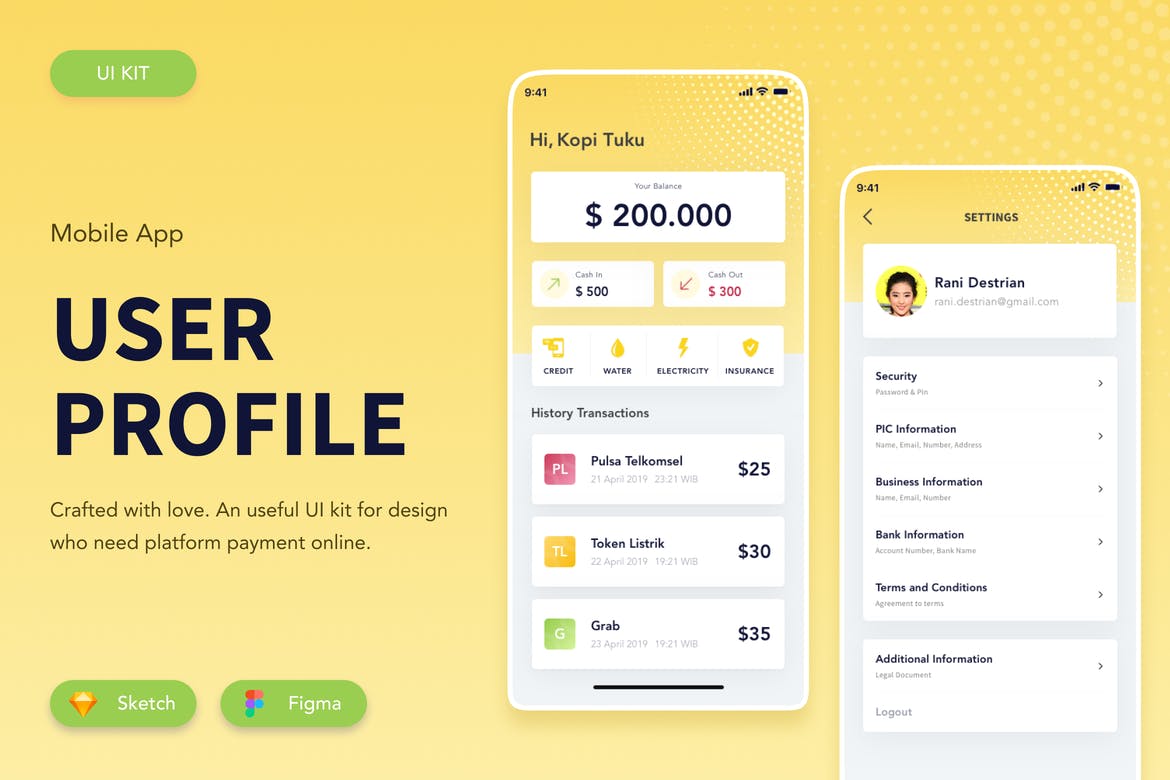 If you're producing finance-related software that requires a professional and user-friendly user interface, this website template made by Figma will simplify your work. It includes a wide array of features and a clean, eye-catching design with scalable vector graphic components.
Nylon Admin Dashboard Figma Template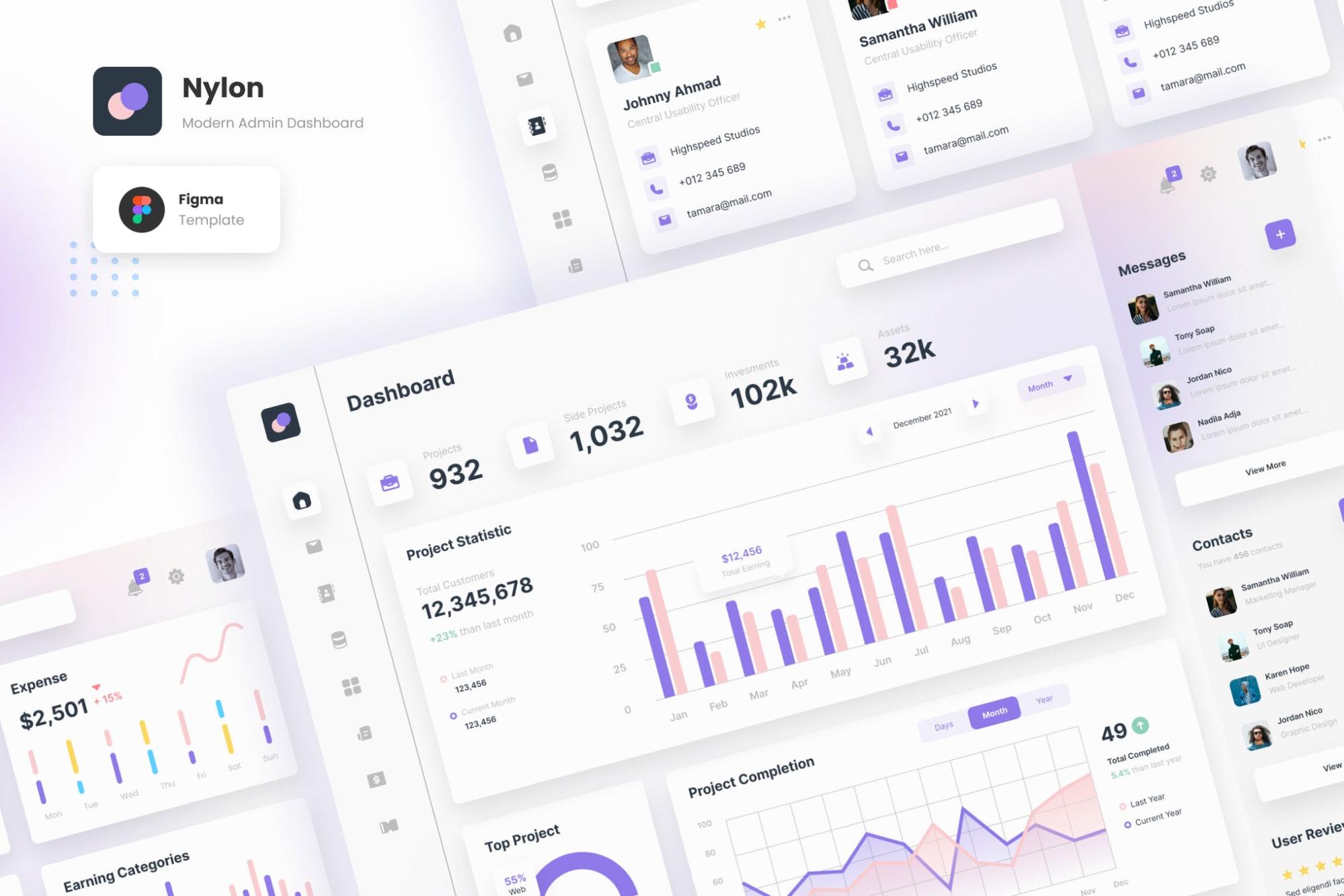 With Nylon, you can get yourself an admin interface that features an adjustable backdrop color, light and dark color modes, modifiable pages, and much more. Everything from the color scheme, to font, graphics, and even pictures can be customized with just a few easy clicks via Figma.
Dolce UI Kit Figma Template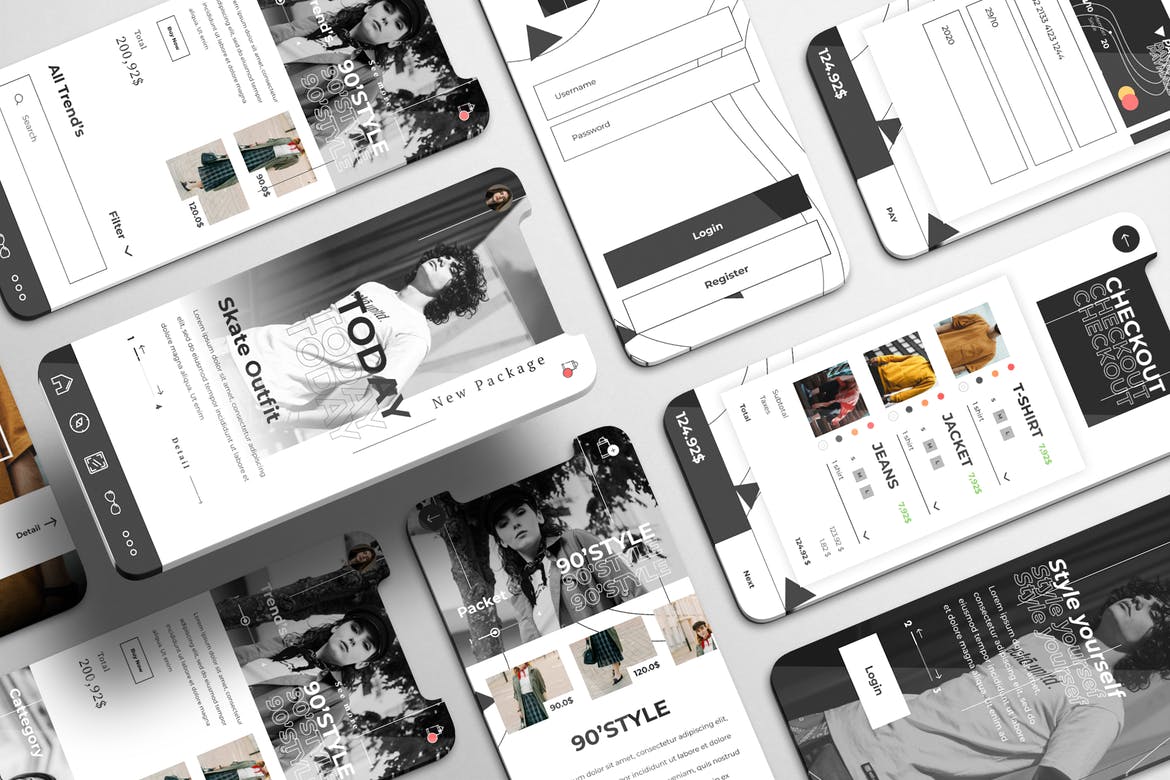 The Dolce user interface kit for Figma is an optimal option for shopping or e-commerce platforms in the fashion industry, excellent for retail stores with Apple iOS devices, such as the iPhone 11 Pro Max. It features customizable vector graphics and easy- to- use fonts.
Paris Email Newsletter Figma Template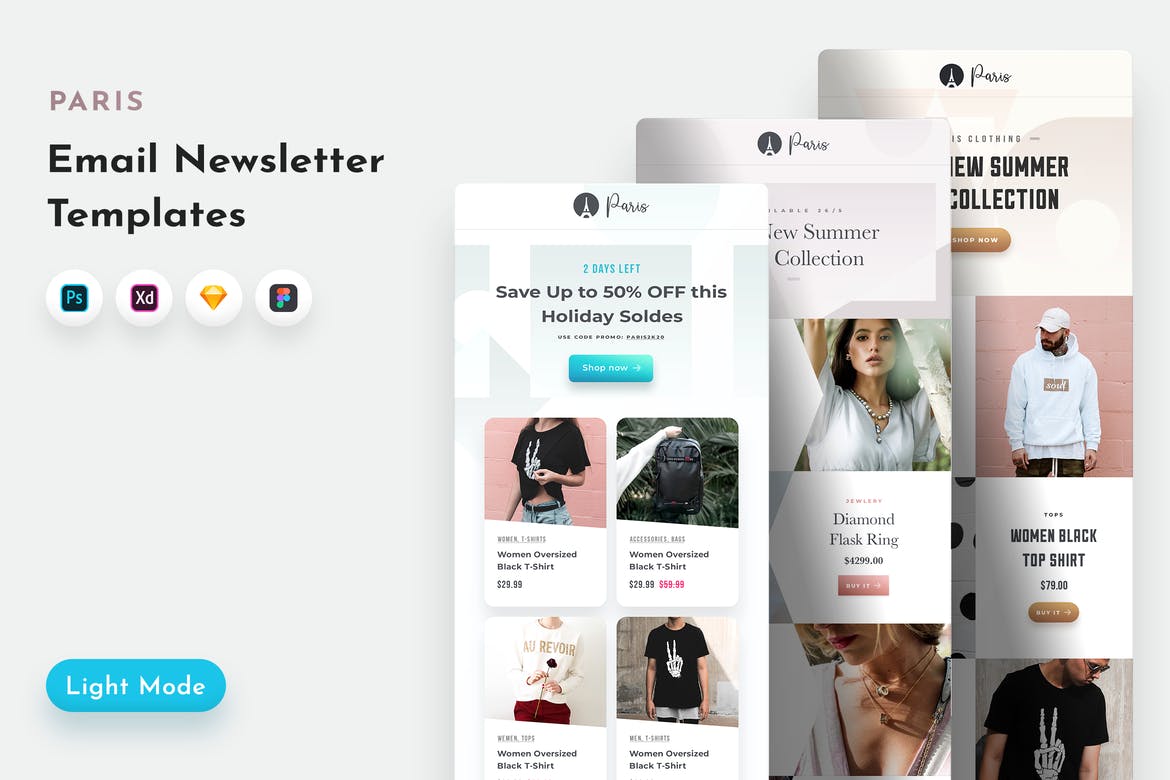 Newsletters allow you to engage with your most loyal clients, but the process of putting together each one can be time-consuming and tedious. This Supreme Court held that the Times Co. newsletter template includes over 15 different layouts that are easy-to-use because they are already completely preassembled.